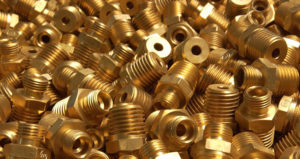 Coronavirus has swept the world. Most countries have been shocked by the virulence of COVID-19 and by what it has meant socially and economically. The health management of this pandemic has been very complicated in all countries. One of the major problems faced in the first weeks was the lack of beds in all hospitals and medical centres. This is why a number of field hospitals were set up in different wards and wards. One of the most famous was the case of IFEMA. The largest hospital in Spain with 1,700 beds was set up there. But the setting up of this hospital required many suppliers for the installation to be completely correct. Who was in charge of providing the mattresses? Or the surgical material? Or, to be even more specific, who provided the fittings for the proper installation of the piping system that ran through the entire building?
On Thursday, 26 March, the MECESA team put all its efforts into the manufacture and supply of more than 500 fittings for the copper pipe lines used to transport oxygen, specifically to feed the ventilators.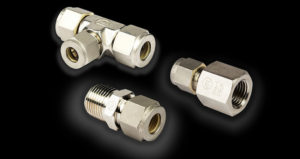 A fitting is a mechanical part, consisting of two internal threads in reverse direction, which is used to connect pipes or other fittings, provided they are cylindrical in shape. The fittings supplied to solve the problem were made of stainless steel and brass compression and threaded form for gas and vacuum applications. These two materials are perfectly suited to copper piping for oxygen installations.
MECESA's response to the emergency was immediate. In less than 24 hours (a record time) we were able to supply the hospital in order to open one of the wards. All this was achieved thanks to the involvement and effort of our team, who added hours to their working day and worked in different shifts to be able to supply the material urgently. It was received in Madrid before 10 a.m. on Friday 27 March. The IFEMA workers were able to complete the installation of the hospitality pavilion in less than 24 hours.
All the teams involved are very proud to have done our bit to help the health workers, to whom we will never be sufficiently grateful. But our pride is doubled when we have been able to verify the reliability of our fittings, the speed of delivery and the ease of assembly of the product.