SPECIAL REQUIREMENTS
Carbon steel #valves are often manufactured and supplied with a passivated type surface finish (#phosphating is one of the most common).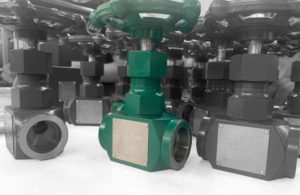 However, the requirements of each project are diverse and sometimes present particularities as in this case:
?The end user specifies that the #carbon steel valves must be painted with a specific quality and colour for the application in question.
? The result can be seen in the photos.
?Mecesa has its own resources to meet special needs outside the standard production line.